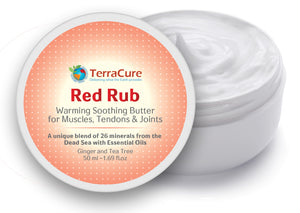 I have been using the creams every day since I received them so far they have made my back pain and the sciatica in my legs bearable
Thanks so much for taking the time to write a review. We are very pleased that the creams are working for you. Continue using the creams (just a drop) on a daily basis and the creams should help more and more. The effects are cummulative.
quality has gone down
i have been a customer for some time now. this past shipment the creams were breaking down and seperating into a goo like substance. something must have changed in their quality control. sad. however, it is a great product and really works !
Hi Mr. Webster.
Thanks for the feedback!
We are so glad you love our product and have had great success with it. Our natural creams contain almost no fillers and unnatural ingredients. This is the reason you will find they can separate when they are in excessive heat or cold weather during shipping. Just, mix with a spoon, put in the refrigrator for an hour or two), and you are good to go. Enjoy!
Dena Gottlieb
5/5
good service, good product, pleasant marketing
Immediate relief for Psoriasis
A couple of weeks ago, I felt a massive skin burn as result of my psoriasis and that was the first time I have used the red rub. I was amazed to feel a complete relief from the massive burn in a matter of seconds as well as long lasting effect!
As a result of such amazing experience, I started using the blue balm to treat my facial Psoriasis and so far so good.
Grateful for the wonderful products.
I have been looking for years for anything to ease the effect of my Psoriasis.